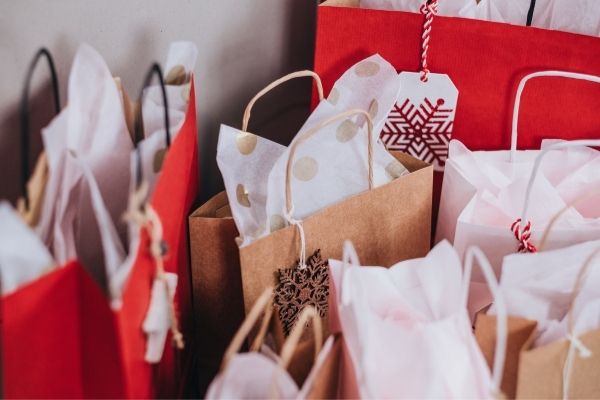 Black Friday Deals - to Buy or Not to Buy
Black Friday can be an excellent time to get a great deal on something you've been wanting to buy. With just weeks to go until Christmas, late November is also a popular time to get started on holiday shopping. Black Friday deals can be very tempting - the question is, can you really afford to save?
The truth is any time you're spending money you're not saving it. A great deal is only a great buy if you can afford it. Good budgeting means weighing out your wants versus your needs and setting goals to save up for things you'd like to buy. Avoiding a big credit card bill should be a determining factor when deciding to spend. Remember, paying interest on an item you've bought on sale narrows the gap between your good deal and what you would have spent to buy the item when it wasn't offered at a discount.
November is Financial Literacy Month in Canada
Coincidentally, Black Friday (and Cyber Monday) falls in late November and November has been earmarked as Financial Literacy Month in Canada since 2010. While shoppers across North America pull out the plastic to buy at a discount - Canada's financial sector professionals work in tandem with a branch of government mandated to promote financial literacy.
The Financial Consumer Agency of Canada (FCAC) is an organization that was formed after study and public consultation in the mid-late nineties. The initiative was aimed at financial sector reform. The Financial Consumer Agency of Canada Act came into force in October of 2001. At this time the FCAC was directed to increase financial consumer education in Canada.
November 2020 marks the FCAC's ten-year anniversary of Financial Literacy Month. The milestone anniversary also marks a year where many Canadians have suffered financial losses and experienced an increase in personal debt.
2020 - A Financially Challenging Year
We're all in this together - 2020 hasn't been easy for anyone.
The Covid-19 pandemic has caused financial distress for many. Stimulus efforts have helped some Canadians keep afloat, but for many those funds have run out (or will run out soon). Credit cards have made curbside pickup and shopping online easier - but for some, that has meant overspending and has led to over-extended credit.
If you think you've had a financially challenging year - you're not alone. And, if you've spent too much on credit, you can expect that many others have too. The holidays are also a time of year when many rely on consumer credit to purchase gifts. The pandemic and new lockdowns in hot spot areas has the Bank of Canada keeping an eye on consumer household debt at this time.
Financial Literacy and Debt Help
On November 25th, the Canadian Association of Insolvency and Restructuring Professionals (CAIRP) hosted a free public webinar on Facebook with guest speakers from the insolvency industry. Aimed at "helping Canadians make better financial decisions during challenging times," CAIRP hopes to create awareness about the insolvency process and how Canadians can get help with financial problems. To view the presentation, visit CAIRP's Facebook page.
Some of the most common things we hear from our clients about what we do – is misinformation. People often hear rumours about how a bankruptcy will impact their credit forever, or that a proposal can't include tax debt (it can) – we clear things up for them.
We can't stress it enough – while familiarizing yourself with your consumer proposal and bankruptcy options it's always best to have a Trustee review real examples based on your circumstances in order to make an informed decision.
Black Friday and Financial Literacy
Financial literacy is about ensuring that people have a proper understanding of the financial concepts and processes that they will need in day-to-day life. Since budgeting falls under this category, so does shopping and "shopping holidays" like Black Friday and Cyber Monday. It's important to recognize a few things before you decide to part with your money.
Businesses want to attract you to buy more on "deal days" so be mindful of the marketing tactics being used to capture your interest.
It's only a good deal for you if you need to buy it, you've compared pricing and discovered the lowest possible price, can afford the purchase without creating debt and do not have to defer another expense to shop on the sale date.
Since Black Friday deals extend to items like cell phones and services like cable TV contracts, remember to read the fine print. Black Friday is a chaotic time to shop. Make sure you really know what you're buying before you hand over your cash.
Ignore the emails. If you know you can't afford to buy anything right now – don't open the emails that will tempt you with Black Friday or Cyber Monday deals.
We can provide education about your debt relief options and then apply those options to your specific circumstances. If you're ready to clear up your debt and get a fresh start, we've got a deal for you. Book a free consultation with a member of our team and we'll empower you to make a financially literate decision about your debt problem. We can help you become financially literate about your debt options and financially free from your debt – today.